Best practices for improving safety on your construction site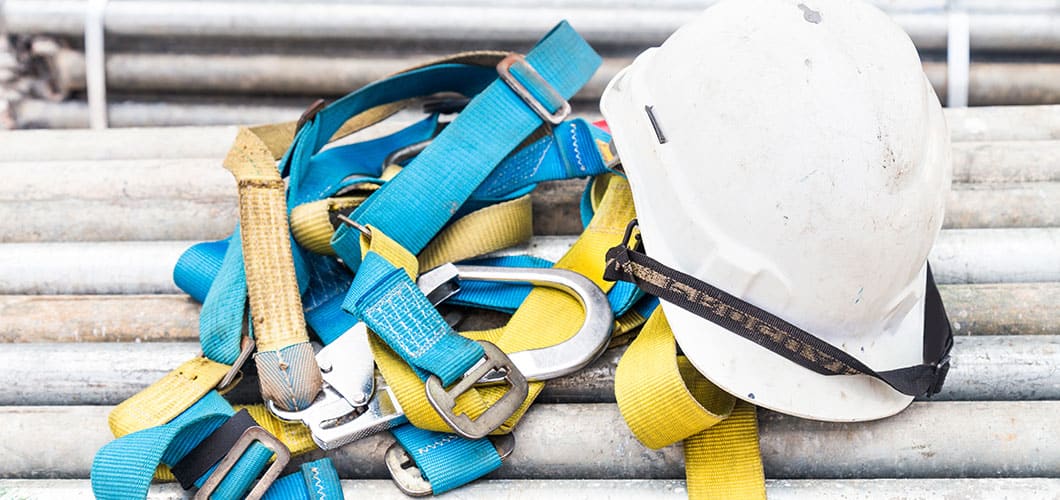 Workplace health and safety is an important issue in every organisation. But it's arguably most important in the construction sector, where accidents aren't just an inconvenience—they're potentially life threatening. Besides the fact that construction projects are often completed in the face of natural and environmental threats, as well as industrial and mechanical ones, they often rely on the skill of contract labourers whose skill and knowledge is dependent on what they've been hurriedly taught by their supervisors.
This is where good project management comes into play.
It goes a long way towards improving safety standards on construction sites, and preventing unforeseen incidents that are as costly to your business as they are to the people suffering the consequences of them.
But what is it, specifically, about project management that helps to reduce the incidence of accidents and injuries? If you're a construction leader embarking on a new project—whether it's a small or large scale—there's a few important practices you need to get up to scratch with, so you can wrap up uneventfully and successfully.
1. A culture of vigilance
Like it or not, construction jobs are among the most dangerous professions in the world. But it's easy for workers to become complacent, especially on long projects where they've established a routine and have been working long hours.
As an employer, it's your responsibility to take certain measures to reduce the safety risks to your employees.
But you can't eliminate them on your own: it's a two-way street, and the first port of call in reducing hazards on your project is to improve awareness among your workers. So how do you cultivate and maintain a consistent state of vigilance in them?
One of the best ways is consistent reminding. Consider implementing short meetings or pre-start's at the start of work or in scheduled breaks where you can run through safety checklists or address arising issues or risks with your workers. You might remind your workers about risks from electrical systems, machinery, falls, structural or scaffolding collapse, failing to use PPE, or extra precautions at different stages of the project.
Just don't end up predictable with it: if they know what's coming and when, any benefits will be lost because they're likely to tune out.
2. Education and training
Awareness is the first step in reducing the risk of accidents and injuries, but it's not going to make your construction site any safer if your workers don't have the appropriate skills to mitigate their own risk. That's why it's so important to provide comprehensive, evidence-based training, both for new workers and for experienced workers who need to keep their knowledge fresh and up to date.
Good health and safety education comprises more than just standard information on safety and security in your workplace.
It also incorporates one-on-one instruction, and forums where workers can get answers to questions they might have. It also addresses another important aspect: common sense scenarios, where workers can troubleshoot solutions for real-life situations they might encounter.
But occupational health and safety education isn't just for keeping your workers safe. It's also a vital part of your business operations.
For your project to finish safely and successfully and for your business to continue operating legally — it's essential that you invest in the right training resources.
3. Clear communication
Your workers might be vigilant and comprehensively trained, but those things won't improve your workplace safety if they aren't supported by open communication channels. Construction projects are fluid and variable, and clear communication is essential for ensuring that your workers remain informed, flexible, and safe from beginning to end.
Clear communication is vital for ensuring that everyone is aware of changes to the schedule, extra precautions they might need to take, and important issues they need to report (and to whom).
Good communication is also fostered by a culture of transparency, where workers are encouraged (and even rewarded) for reporting accidents, risks, injuries, near misses, or other concerns that will help to improve the safety of everyone involved in the project. A punitive workplace culture does nothing but encourage cover ups, which is detrimental to your workers, your business, and the industry.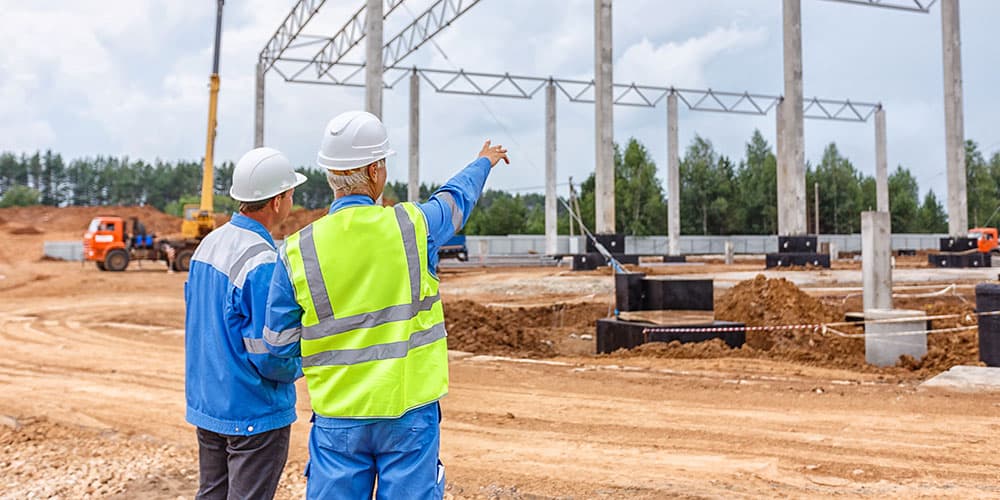 Correct documentation is also an important aspect of communication.
Diligently attending to your written communication (in plain language) will ensure that everyone is given the correct information and instruction, and that you're certified and protected from legal action.
4. Professional supervision
Not all workers are skilled or responsible enough to be left alone in their roles for the duration of the project. It's not good practice either, because good project management involves having an eye on everything that's happening at ground level, too.
Every construction site should be allocated a skilled, experienced, and professional supervisor with the ability to enforce safety standards and deal with safety issues as they arise.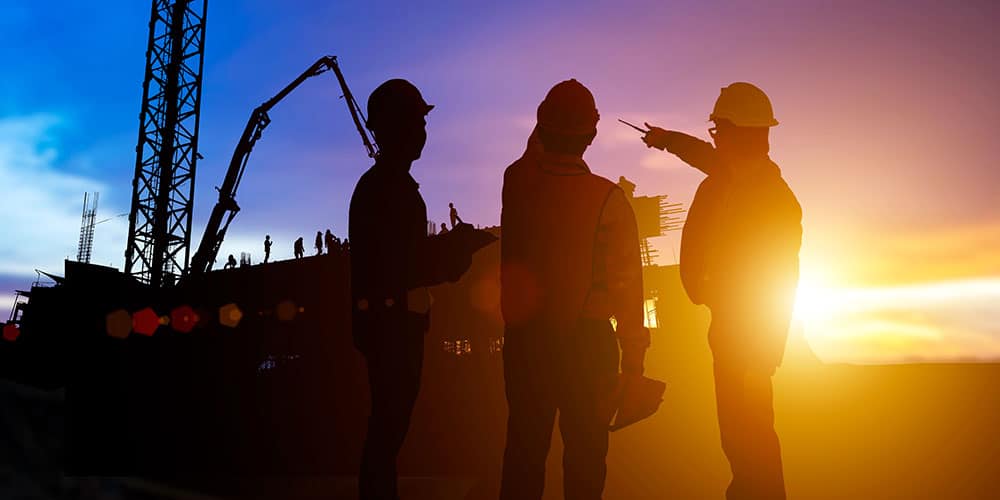 There's a lot riding on the shoulders of your supervisors. They're responsible for ensuring your workers adhere to your workplace health and safety policies, that they're properly trained and adhering to these processes, and that your documentation (and ultimately your legal safety) is intact.
Don't skimp on these hires: this role is pivotal, and it's never worth it to try and save money on less skilled or experienced candidates. Always choose wisely.
5. Safe working conditions
This might seem obvious, but it's common practice for many project managers to slack off on their safety measures towards the middle or end of a long project, or on projects with a tight schedule.
Cutting corners here and there is tempting in the high pressure of a short project timeframe, but the simple fact is that when workers don't have reliable materials and equipment, they're at risk of severe—and even fatal—accidents.
Construction jobs are as dangerous as they are specifically because of the equipment and working conditions involved.
As a business owner or project manager, it's essential that your procurement practices are up to scratch, and you have constant access to high quality materials, machinery, and labour at all times. Your workers must be properly educated and trained. And your engineers and tradespeople should also be competitively skilled and experienced, and provide sound maintenance schedules and repair services for all of your equipment.
If you have any doubts about your capacity to guarantee all these things, it's best to leave it to professionals who can.
At PME, we've been experts in construction projects throughout PNG for over 40 years. We've got a broad network of partners and a virtually limitless pool of resources across many subsectors in the industry, and safety and quality are our passion. For help managing your next construction project—whether it's small or large scale—contact PME's experienced professionals anytime, and we'll be happy to help.