PME specialises in developing, implementing and servicing solutions to the Mining industry.
Browse our Mining Services
Fixed & mobile plant service personnel
Electrical switchboard manufacture
On-site project management
Construction and shutdown personnel
Asset Management / Service
Telecommunications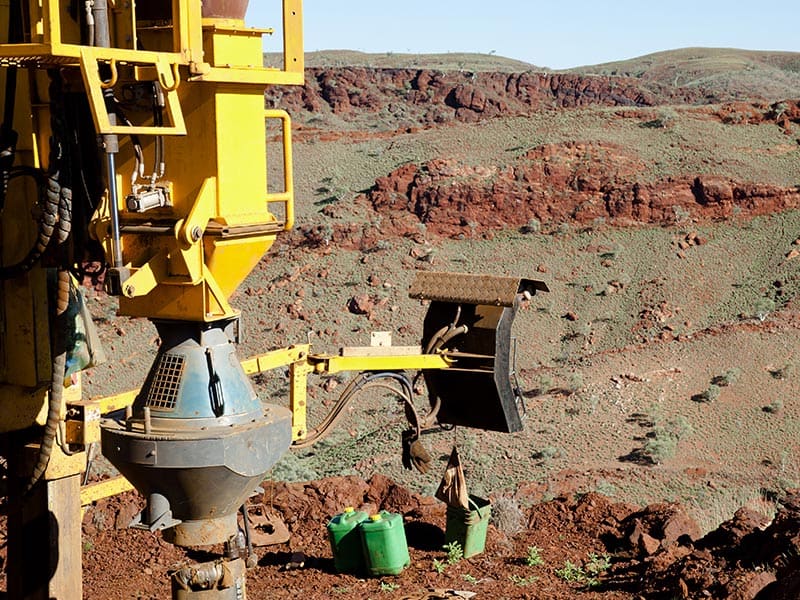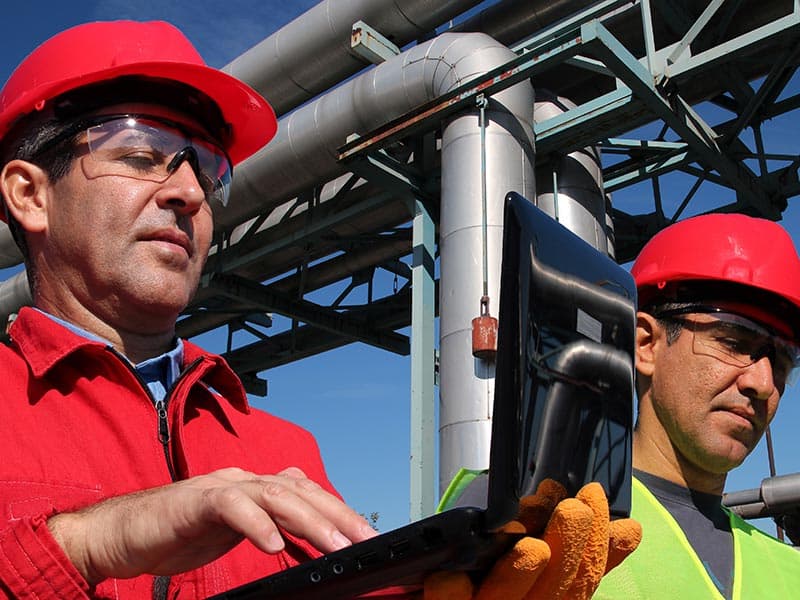 First Step to Successful Completion
PME believes that engineering is the first step on the road to successful completion of a project and its quality can greatly affect the final outcome regardless of project size.
Our services cover all facets of the project life cycle from feasibility through to construction and plant upgrades.
Our scope of services includes, but is not limited to the following:
High Voltage
Instrumentation and Control
Automation and Motor Control
Electrical
Hazardous Area
---
EPC services
EPC stands for Engineering, Procurement, Construction and that is exactly what we like to provide at PME. Carrying out the detailed engineering design of the project, procuring all the equipment and materials necessary, and then constructing to deliver a functioning facility or asset to our clients.
PME's Electrical Construction Division has been established in-country for over 40 years and has participated in all major marque projects in Port Moresby. PME has also undertaken remote electrical construction projects throughout PNG with highly successful outcomes.
PME provides procurement resources, processes, systems, market knowledge, and volume-leveraged pricing to maximise return-on-investment.
---
High Voltage
Fundamental to PME is the health and safety of all those involved and benefiting from our services. That's why every member of our high voltage (HV) team is certified with a nationally recognised HV Jointer licence.
All our team members are highly trained in HV cable jointers and terminators, which includes PNG power trained personnel to perform HV terminations, jointing and very low frequency (VLF) testing.
Just within the HV area, we can provide you with:
High Voltage termination up to 132KV on underground joints, aerial terminations, Ring Main Units and transformers
Installation of underground HV cable and services
Installation of transformers and Ring Main Units (RMU)
Design and installation of earth grids
Implementation of service programs on transformers, switch gear and earthing systems
Performing HV switching operations
High voltage cable testing with 10KV Meggers, Hi-pot, and VLF testers, using PME's own equipment
Cable identification and spiking
Protection relay design & set up
Cable Fault Location
---
Installation and service of low, medium & high voltage electrical reticulation
Whether its reticulation of sub-divisions, installation of distribution transformers or service of plant and equipment, PME can deliver these services in a professional and timely manner.
PME offer the following services in the High Voltage works area:
Installation of transformers – pad mount or building type.
Installation of high voltage cables
Installation of high voltage circuit breakers and switching stations – including ABB, Schneider equipment.  
High Voltage cable jointing
Repair/replacement of high voltage equipment
Upgrading of high voltage installations
Perform audits to Australian Standard 2067 (Substation and high voltage Installations) on existing high voltage installations)
High voltage testing on transformers/cables/switchgear – VLF (Very Low Frequency) testing, Insulation Resistance testing to 10 kV and oil sampling testing.  
Installation of earth mats
Provide testing capabilities on earth mats – step and touch voltages (ensuring safe working areas surrounding HV transformers) and soil resistivity testing
Service of high current LV circuit breakers and retrofitting of high current LV circuit breakers
---
High Voltage Maintenance Services
Completing the total HV package for our customers we offer and recommend custom scheduled service plans for your HV assets. If you don't have or are not sure if you require periodic service of your High Voltage (HV) assets, please contact us. We can advise you free of charge what your legislative requirements are for your particular case. The regular servicing of HV equipment dramatically reduces high voltage faults that can occur on switch equipment and transformers.  Some of the service procedures we recommend are:
Cleaning of HV switchgear
Cleaning of HV insulators
Thermal Imaging of connection points to ensure no hot spots are present.
Wooden power pole testing and certification
Soil resistivity, earth mat testing and installation
Transformer oil sampling and testing and replacement. 
Switchyard vegetation management
Asset auditing and inspections
---
Power Services
PME also offer low voltage power service work as well. This covers distribution and installation of 415 and 240 volt cables from high voltage equipment such as pad mounted transformers. Other services also include:
Installation of LV (Low Voltage) Boards
Installation of LV cables to LV Boards and main switchboards
LV cable jointing
Installation of turrets/cabinets including new subdivision works
Repairs or extension to existing earth mats
---
Reeling and trailing cable repairs
Trailing and reeling cables are electrical power cables for mobile apparatus, such as large excavators, draglines, stackers and reclaimers. The cable allows the mobile apparatus to move without disconnecting its electric power supply.
A reeling cable is specifically designed to be frequently reeled on and off a cable drum or reeler, such as an an iron ore rail-mounted reclaimer. Whereas, a trailing cable is specifically designed to be moved with the mobile apparatus, like a coal mine dragline or mineral sands mobile processing plant.
Trailing and reeling cables pose an elevated safety risk, so as an example, a damaged trailing cable can lead to earthing faults and workers being exposed to electric shock hazards. They require specific design mitigation measures, which are detailed in the Mines Safety and Inspection Regulations 1995.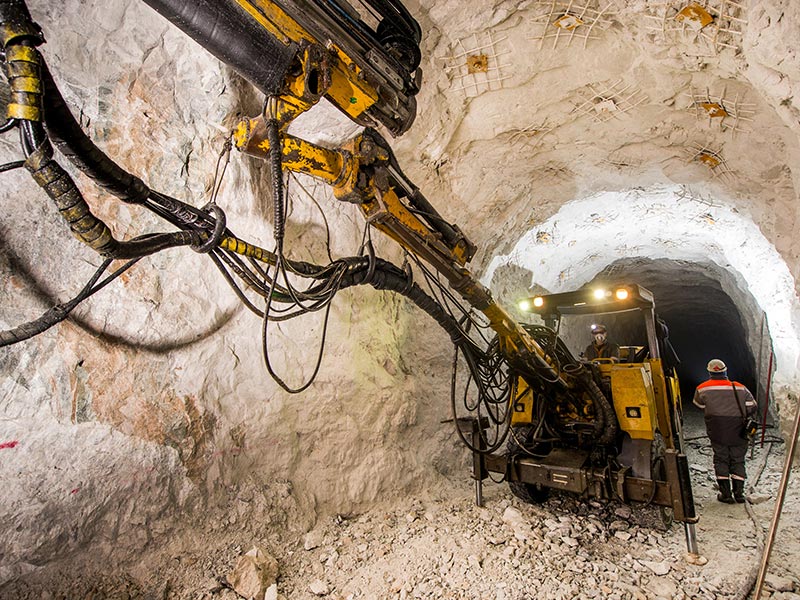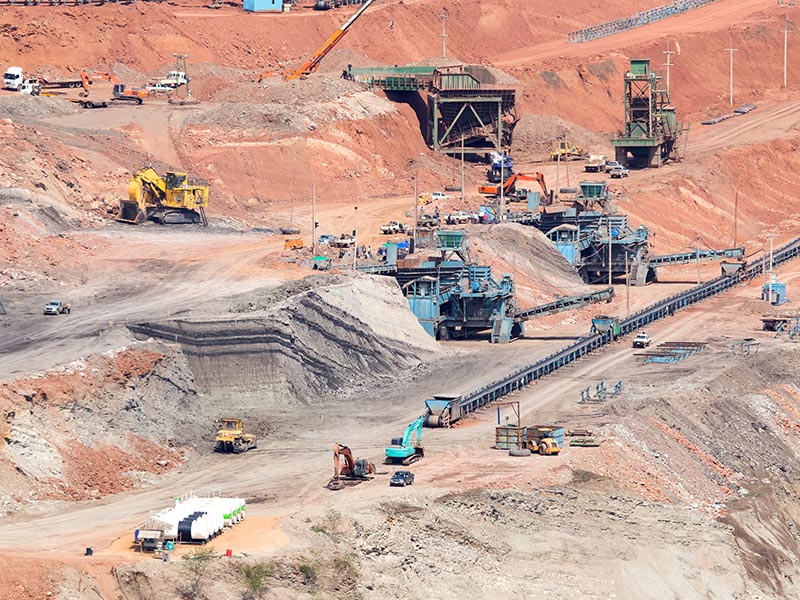 ---
Submersible Pump Repairs and Sales
Mining pumps refer to the types of pumps required as part of the mining process.
Slurry pumps, centrifugal pumps, magnetic drive pumps, submersible pumps, borehole pumps, diaphragm pumps and self-priming pumps are all used in the mining industry, depending on the fluid transfer and application needed.
Mining pumps work for abrasive sludge dewatering, mineral processing, slurry transfer, reagent (acid and chemical) dosing, water supply and boosting, and waste water and tailing transfer.
---
Leaky feeder communication installation and repairs
A leaky feeder communication system consists of a coaxial cable running along tunnels, which emit and receive radio waves, functioning as an extended antenna. The cable is "leaky", in that it has gaps or slots in its outer conductor to allow the radio signal to leak into or out of the cable along its entire length.
This leakage of signal means line amplifiers are required to be inserted at regular intervals, typically every 350 to 500 metres (380 to 550 yards), to boost the signal back up to acceptable levels. The signal is usually picked up by portable transceivers carried by personnel. Transmissions from the transceivers are identified by the feeder and carried to other parts of the tunnel, allowing two-way radio communication throughout the tunnel system.
The system has a limited range, and because of the frequency it uses (typically VHF or UHF), transmissions cannot pass through solid rock, which limits the system to a line-of-sight application. It does, however, allow two-way mobile communication.
---
Instrumentation and Control
At PME, we have established strong relationships with various manufacturers to supply instruments and equipment to our clients. Our company is built upon years of experiences, which enables us to help choose a manufacturer and model that is most suitable for your application.
It will not only be reliable but the most cost-effective and high-quality option available. 
Our access to this vast range of equipment from a number of manufacturers guarantees that we can find solutions for our clients.
Our services include:
Temperature elements, including RTDs and thermocouples
Temperature transmitters
Pressure transmitters, gauge and differential
Various flow transmitters, including magnetic, vortex and pitot tubes
pH transmitters and probes
Belt weighers (weightometers)
Solids flow transmitters and impact weighers
Valves and positioners
Speed transmitters
On-board weighing solutions
Actuators
---
Automation and Motor Control
Our company provides comprehensive turnkey electrical and automation solutions that are developed with the leading technological innovations. Our highly trained electrical engineering staff provide project management, leadership and support. We deliver these services not just from the initial engineering conception and manufacturing, but through to the final implantation and commissioning.
For automation and motor control we provide:
PLC programming
Operator interface/HMI/SCADA programming
Motor/Servo motion control
Troubleshooting & optimisation
Industrial networking/communications
Instrumentation
Pneumatics/Hydraulic control
Telemetry
Data gathering and report generation
---
Electrical
For all facets of the electrical industry, PME provides detailed design services. Regardless of the industry that clients work in, PME is always able to assist in their engineering requirements.
Our services include:
PLC programming
Front end engineering design (FEED)
Conceptual design
Preliminary design
Detailed design
Construction documents
Specifications
Bills of material
---
Hazardous Area
One of our specialities is inspections and installations of hazardous areas in electrical. PME has extensive experience from mining to oil and gas, defence and military, and chemical and food industries.
All of our electricians have comprehensive training and experience in inspection and compliance of electrical installations in potentially explosive atmospheres.
Using this industry knowledge and know-how, we offer our customers with unparalleled inspection programs, ensuring the integrity of equipment and systems.
At PME, we can assist you in providing assurance that your company is complying with the latest international standards, codes and practices, and all legal obligations. Our cost-effective solutions to hazardous area installations and inspections have a minimum interruption to your daily business.