Port Moresby Electrical established a business in 1968 specialising in all facets of Mining, Industrial, Commercial and Major Residential installations.
Our Safety Performance
"Safety is important to us, PME has a well structured Safety Management System with our Safety Management Plan as its foundation stone. The numbers below indicate our current safety record, a score of 0 is a perfect record."
Trusted in the industry for 45+ years
Latest News
18 August, 2020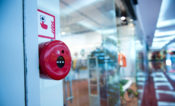 A commercial residence relies on multiple systems to stay safe should something go wrong. Whether it's an intruder, electrical hazard or raging fire, it pays to have the right equipment and processes in place.
6 December, 2019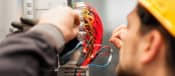 Does your business complete routine maintenance on its electrical infrastructure? If not, then it's most likely costing you money and jeopardising the safety of your staff.  The benefits of regular maintenance include reducing the risk of interruptions and distractions, lowering electrical repair costs, increased employee safety and an increase in energy efficiency (lower energy bill). […]