Electrical maintenance this festive season and beyond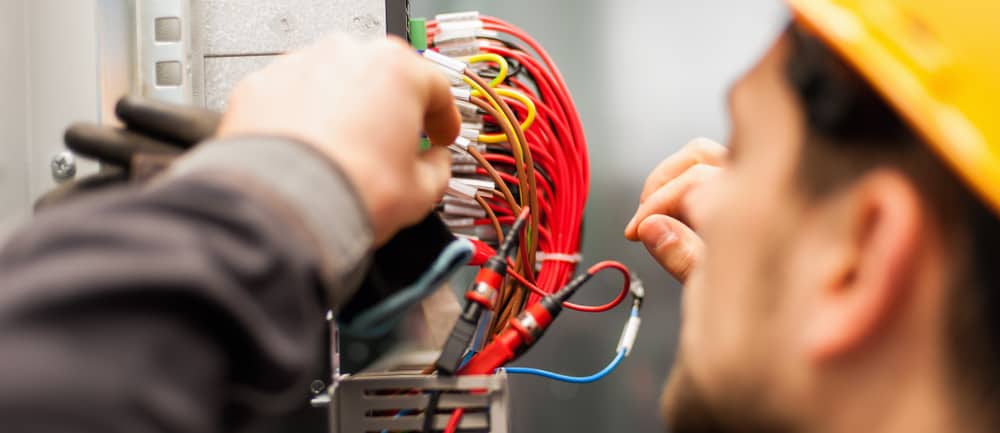 Does your business complete routine maintenance on its electrical infrastructure?
If not, then it's most likely costing you money and jeopardising the safety of your staff. 
The benefits of regular maintenance include reducing the risk of interruptions and distractions, lowering electrical repair costs, increased employee safety and an increase in energy efficiency (lower energy bill).
In this blog article, we will discuss what electrical maintenance is, why it's important, and how it will help your business this festive season and into the next year.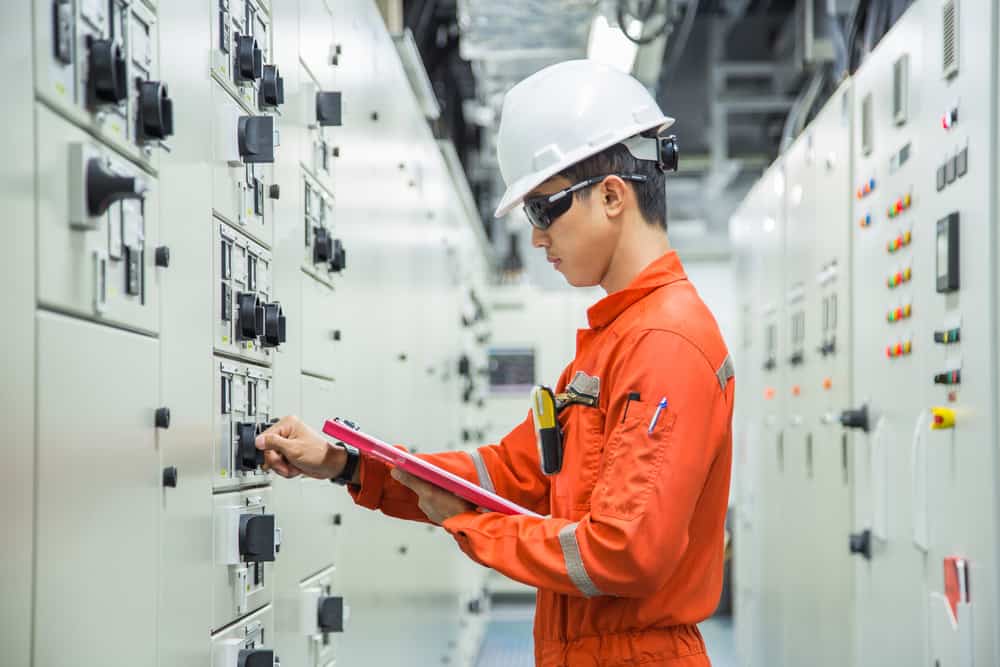 What is electrical maintenance?
Electrical maintenance involves the fault diagnosis, regular servicing, and fixing of electrical components of a facility. An electrical maintenance provider is responsible for planning the maintenance to ensure successful facility operations. 
To carry out electrical maintenance, technicians must understand certain key elements of electrical processes. Transformers, hydraulics, electrical machines, digital communications and the tenets of electricity are all essential facets of electrical maintenance. 
Another vital component is knowledge of the Australian Electrical Standards, as well as understanding industry codes.
In recent years, with the advancement of technology, electrical systems have become more complex as computer software systems now run modern machinery. That's why you need a reputable electrical company to help steer your facility into the 21st century and beyond. 
Why is electrical maintenance important?
The benefits of electrical maintenance can be boiled down into two words: safety and efficiency. Put simply, if all your electrical infrastructure is up-to-date and running smoothly then your people are safer and your energy bill is lower. In a little more detail, here's why routine electrical maintenance is important to your business.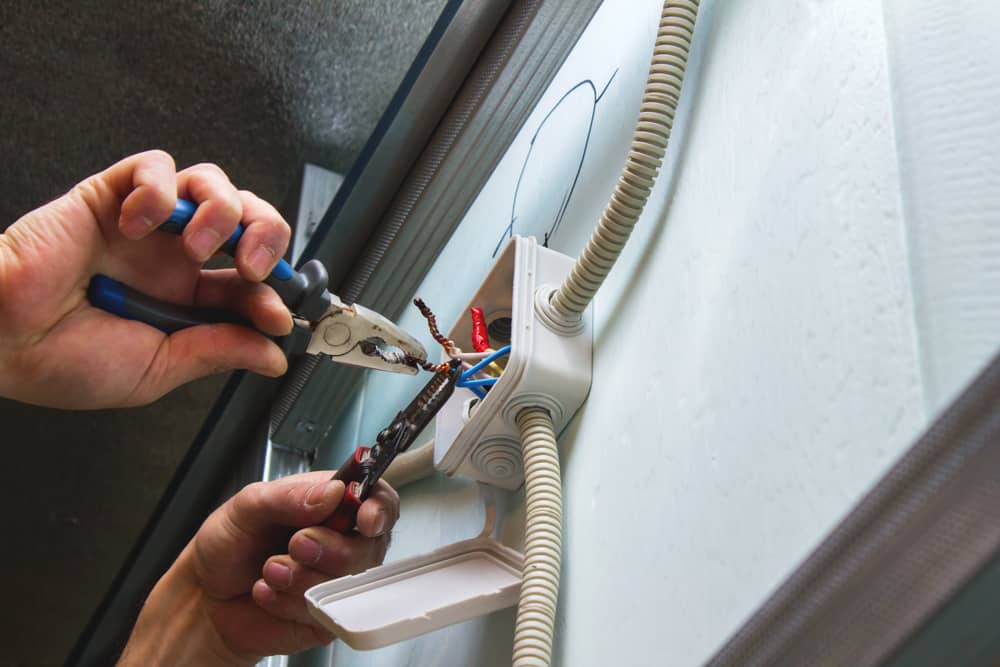 Reduce interruptions and distractions 
Distractions at work cost businesses thousands of dollars a year. Many of these interruptions and distractions originate from electrical problems such as blackouts, malfunctions and lighting problems (poor lighting can inhibit workers focus on their job). 
Inadequate electrical maintenance adds to these distractions because without proper monitoring, computers can malfunction, electrical circuits can overload, and lightbulbs can remain unchanged for years.
Expensive repair costs 
An irregular or non-existent electrical maintenance program will eventually result in costly repair costs. If a business doesn't complete maintenance checks, faulty electrical equipment and wiring may go undetected until it breaks down or causes harm. 
As expected, the cost to repair electric equipment is a sting to the hip pocket. If your business wants to escape any unexpected costs, then it's essential to maintain equipment routinely.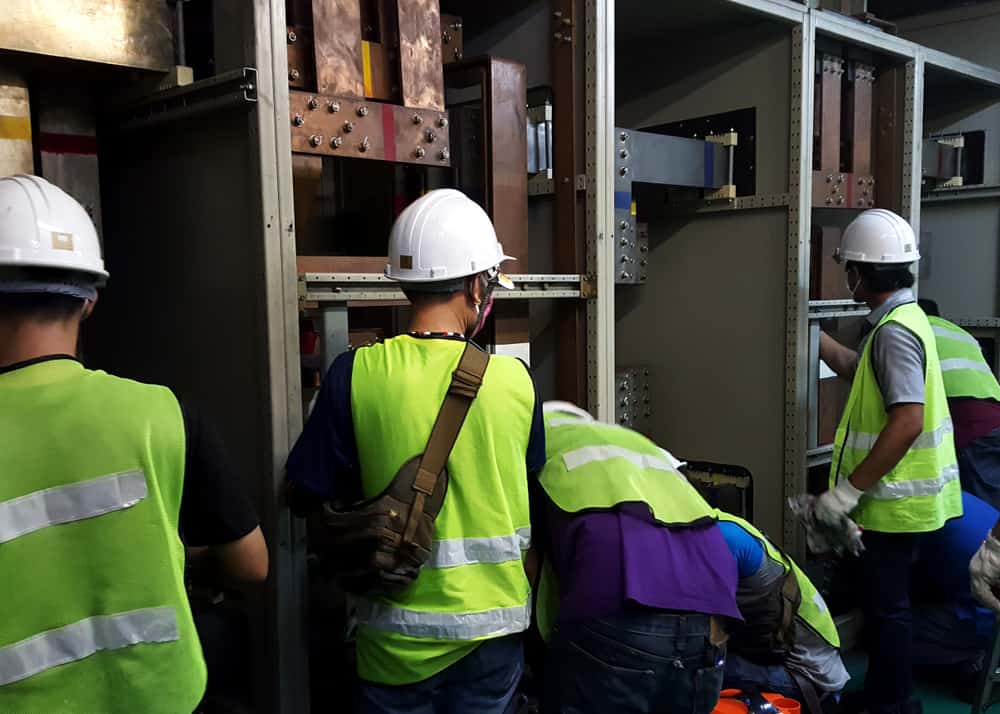 Employee risk 
Electrical safety should be treated with respect in every business since the penalties are costly, if not dire. 
When it comes to electricity and people, many things can go wrong, including electrical hazards, faulty equipment and bungling of machinery or equipment. However, the most frequent electrical risk is human contact with live parts — causing electric injuries. This is closely followed by electrical faults that can trigger fires or explosions. 
An omittance of electrical maintenance can also affect your 'facility emergency plan'. If electrical elements in smoke and fire alarms, security systems or emergency exit signs are failing, then you're putting your workers' lives in jeopardy. Routine electrical maintenance helps lessen the chances of problems from ever manifesting into something disastrous.  
Inefficient energy usage
Another component of electrical maintenance is checking for outdated lighting and electrical equipment. 
Old technology light bulbs consume more energy than modern "energy-efficient" lightbulbs. This is important because lighting is the main culprit for energy costs. Therefore if your facility isn't using modern light bulbs, you're flushing money down the drain. 
In addition, energy-efficient business practices will not only reduce your energy bill, but also reduce your impact on the environment.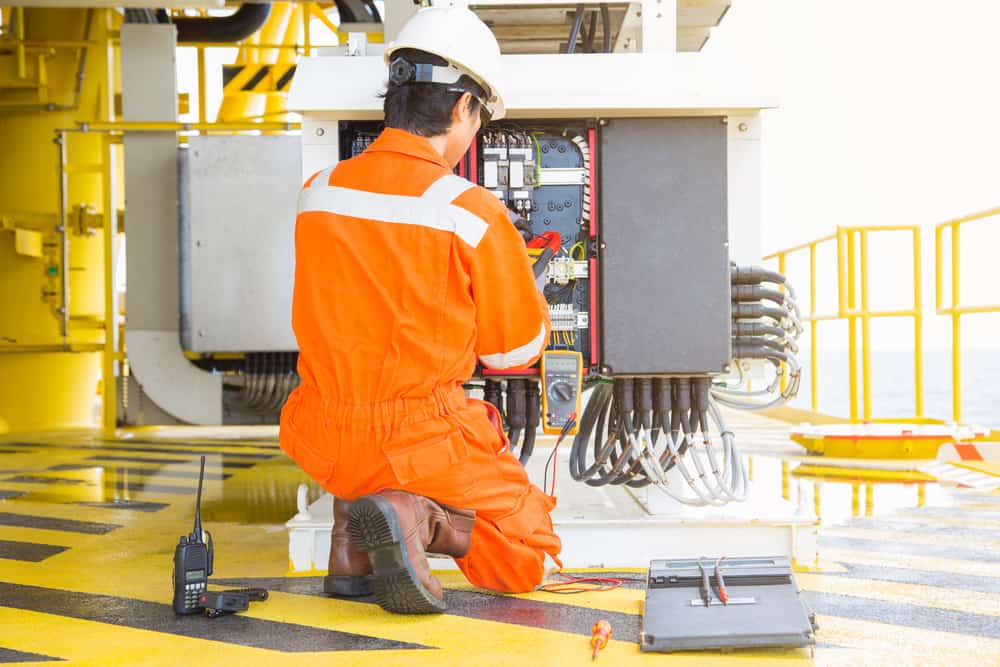 Electrical maintenance checklist: What your business needs to check this festive season and beyond 
In a large facility, electrical maintenance technicians will channel their focus towards three main components; they include: 
Primary distribution 
Transformers 
Switches and switchgear 
Wiring and cords  
Metering 
Voltage regulators 
Lighting 
All types of office space lighting 
Security lighting 
Parking lot lighting 
Emergency and motion lighting
Motion sensors and more 
Special systems 
Smoke alarms
Security systems 
Battery-powered systems
Standby generators 
Building surge protection
This brief outline is only a snapshot of what happens during a routine electrical maintenance inspection. There are more complicated parts of the job, which include, hydraulics, general mechanism, rotating parts, and spares & parts.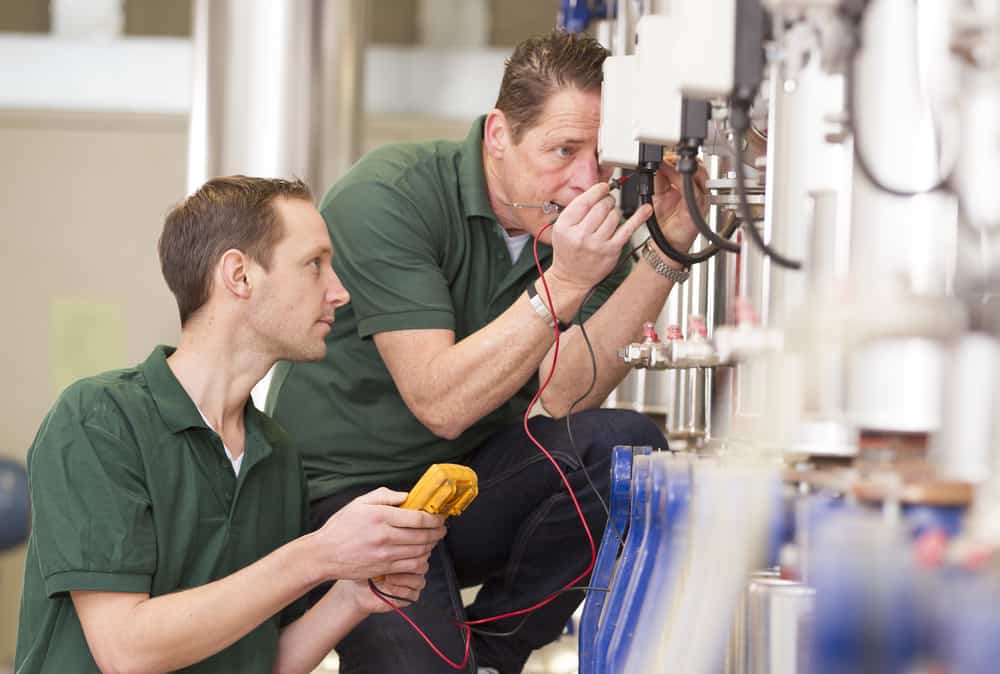 What you can do next
If you want to prevent electrical issues costing your business extra, then you need to hire a licensed electrician to perform routine electrical maintenance. 
As a business owner or manager, you must ensure your business is energy-efficient and free from safety hazards. Staying on top of concerns such as poor lighting and faulty equipment, and fixing them promptly can reduce work distractions and costly repair bills. For a fraction of the cost of disruptions, repairs and accidents, smart businesses employ routine electrical maintenance. 
An electrician will inspect, repair, replace and troubleshoot all electrical equipment and transform your business into a more efficient, and safe working environment. Routine electrical maintenance will save you money in the long-term and ensure your facility keeps working at its optimum level.