eSafe Electrical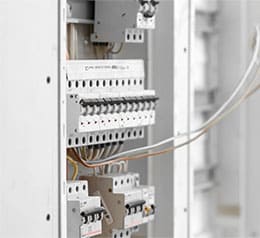 We are spreading the word about upcoming changes to the Wiring Rules at information sessions across Queensland in June and July.
Go along to find out what's new in the 2017 edition of the Australian Standard AS/NZS3000, which is due for release later in the year. Changes include:
new requirements for safety switches
increased mechanical protection for cables installed within a ceiling space
additional requirements for electrical appliances, accessories and electrical equipment
enhanced safety requirements for electrical equipment
installed in locations exposed to water
five new appendices:

continuity of supply for active assisted living
electrical conduits
installation of arc fault detection devices
guidance for the installation and location of electrical vehicle charging stations
DC circuit protection and switching devices.
The roadshow events have been so popular that they have opened up new events in Brisbane, Gold Coast and Sunshine Coast. Check out the schedule and register for a session today!
Visit electricalsafety.qld.gov.au, call 1300 362 128 or follow them on Twitter or Facebook for more guidance and resources over the coming months.
For more information contact our Team at PME, we would be happy to help
www.pmepng.com 
Call 3253533