Is it time to upgrade your commercial switchboard and mains power?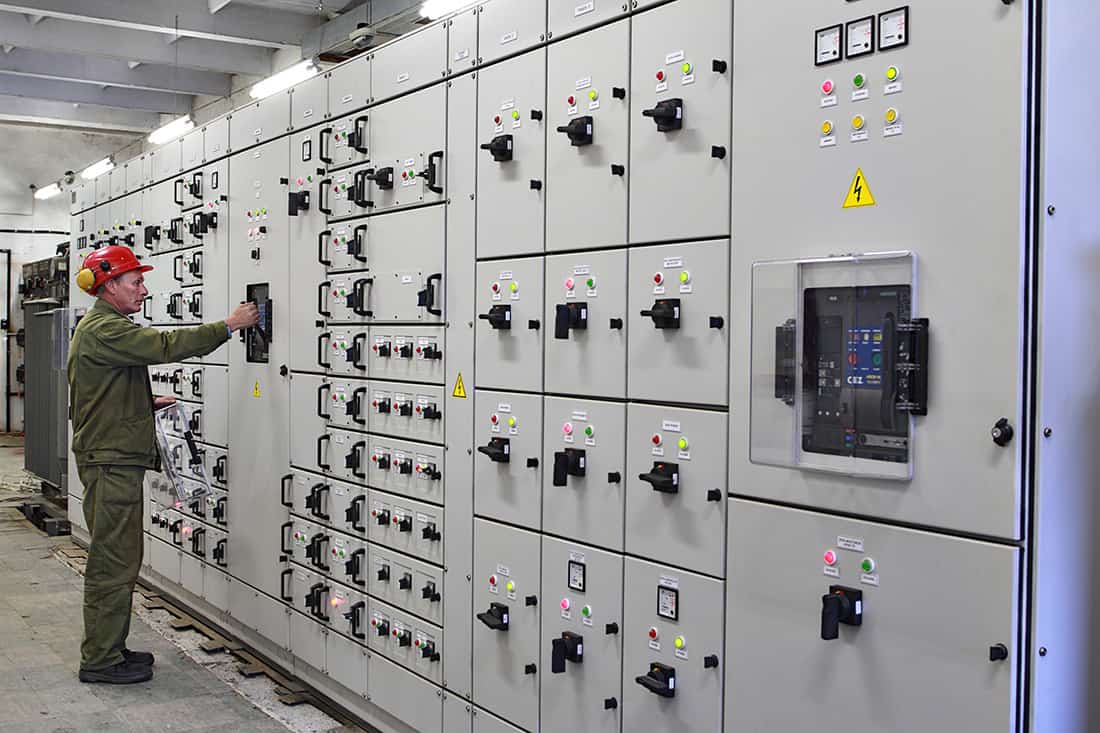 Commercial buildings use a lot of electricity. With compulsory emergency lighting, reams of telecommunications and data usage, and air-conditioning blasting for most of the hours in a day, there's a lot of demand on their switchboards. And if your commercial building is old, and the original switchboard is still in use, it could be prone to overload—power consumption was a lot lower a few decades ago, and these panels simply weren't designed to withstand what we throw at them now.
Safety first
Out-dated switchboards can be incredibly dangerous. Beyond causing nuisances like power outages, flickering lights, and short circuits, they can be a ticking time bomb for electric shocks, and even start fires.
If your switchboard and its wiring looks worn or broken, you can't read the labeling on the breakers, or it doesn't have appropriate circuit breakers and safety switches installed, it's probably nearing time for an upgrade. You might also want to consider looking at it if you've recently made some larger upgrades to the building—like major office fit outs or installing ducted air-conditioning—that place a lot of extra demand on the switchboard that it hasn't had to cope with before. But there are a number of unequivocal signs that it's time to upgrade right now:
Burns, scorching or corrosion inside the cabinet
Flickering lights, power outages, blown fuses, circuit breaker trips
Humming or fizzing noises from the switchboard
Heat radiating from switchboard
Don't ignore these warning signs—if you notice them, call an experienced commercial electrical contractor immediately to prevent danger to yourself and the people in your business.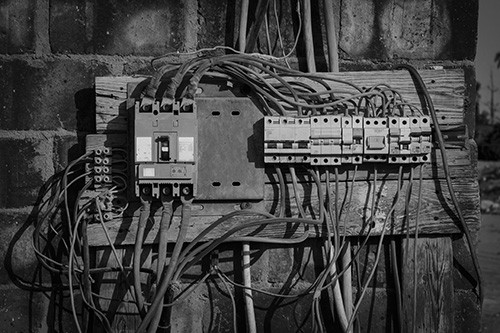 Growing business
If your business is growing, and your commercial building has been modified or upgraded to keep up with your needs, you're almost certain to have outgrown your current switchboard.
Legislation governing commercial buildings might also have changed since your building and switchboard was built. There might even be new building code rules about compulsory emergency and exit lighting, lightning and surge protection, and circuit breakers and safety switches that you don't know about.
Obviously, you will want to protect your employees, customers and visitors from electrical danger—and from the inconvenience of interruptions to their electricity supply. But meeting these regulations is also important in ensuring that your building complies with the safety requirements outlined by the government and authorities, and is certified as a safe and responsible business.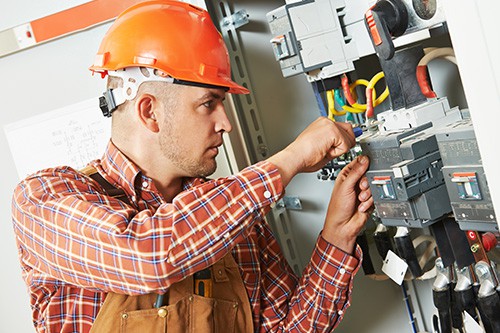 Maintenance and inspections
If you're not sure about the safety and function of your commercial switchboard and mains power, call a licensed commercial electrical contractor.
They can schedule regular maintenance and inspections to ensure that your switchboard meets the minimum safety requirements for your building codes, and give you an idea of how it's performing and when it's time to upgrade. Commercial maintenance and inspections will assess the switchboard along with your other wiring and electrical equipment, to determine what changes need to be made to bring your business and building up to scratch.
A good contractor will know where the line of safety is, and might be able to make small adjustments to prolong the life of your switchboard. But when they recommend a switchboard and mains overhaul—whether it's to prevent an electrical hazard, or improve the performance of your electricity supply—it's wise to take their advice and plan for an upgrade.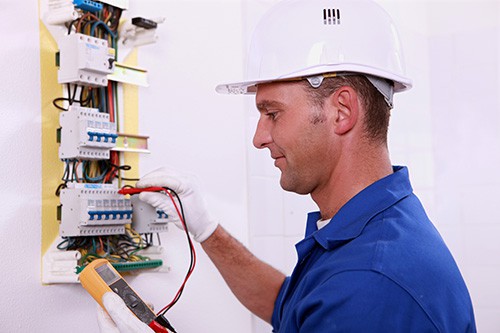 Upgrade time
Your commercial electrical contractor will arrange a site visit to assess your switchboard, if they haven't inspected it already, to determine what kind of changes you'll need to make to meet safety standards and your supply requirements.
A good contractor will discuss your power needs and make recommendations for improving your service, before undertaking any work on your switchboard. This will include any planned expansion or changes within your business operations that could affect your future electricity demand. It's a good idea to allow room in your electrical design to accommodate increased usage or new and better systems, even if you don't use it right away—that way it's available when you need it in the future, without upgrading your switchboard again.
Unfortunately, a switchboard upgrade will cause some interruption to your building's power supply. But an experienced commercial electrical contractor can help you determine your best down times for work—whether it's the weekend or after business hours—and schedule the upgrade to avoid causing any problems for your business. The good news is that the upgrade itself usually doesn't take very long.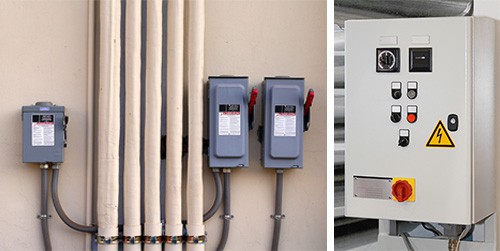 Safety certification
Commercial switchboard upgrades should only ever be performed by licensed electrical contractors. This is both because electrical installation is dangerous work that should only be done by experienced professionals, and because you need the correct assessment and certification to ensure that your business is compliant with legislative and industry safety standards.
A good electrical contractor will be happy to provide you with their licensing information and credentials before they start work. They'll also supply you with a copy of their compliance certification when they've installed and tested your new switchboard—because without it, you could be liable for faulty installations and held accountable for any damage they cause!
For complete peace of mind with your commercial switchboard upgrade, rely on an experienced PME electrical contractor. Papua New Guinea's commercial and remote electrical engineering and electrical installation needs have been our speciality for over 40 years, and we can help your business operate safely and efficiently as it grows into the future. Call us anytime for emergency or scheduled servicing, and we'll be there to protect your safety and the future of your business.