Natural Gas VS Diesel Generators, which one is right for your commercial or industrial premises?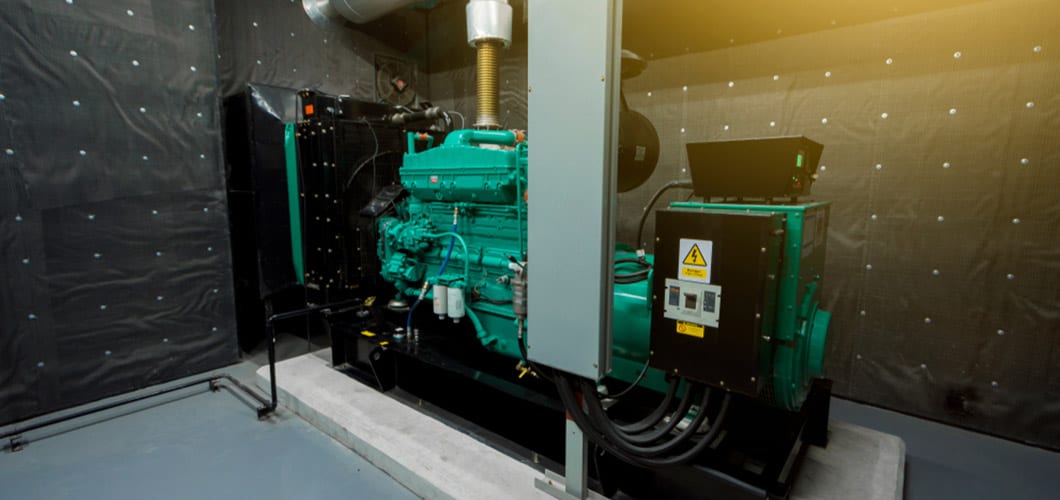 When it comes to larger commercial and industrial backup power, or stand alone power generation, there are two main generator options that every business needs to consider – is diesel or gas the best fuel source for your building, safety, reliability and running costs?
But choosing between diesel or gas is not all that straight forward and you really need to understand the entire lifecycle of your new generator, not just the installation.
For example, our PME engineers access the following on every project:
Identify and correctly document the scope of your load requirements and fuel source options.
Plan your generator installation around your building limitations including assessing any safety risks.
Ensure compliance with PNG safety, environmental codes and laws.
Carry out a comprehensive installation, logistics and support analysis, essential for project costs and timelines.
From the load, installation, safety and support analysis, choose the right generator model, features and fuel source.
Prepare a preventative maintenance report.
Be on call for any urgent repairs and scheduled maintenance of worn components.
Once these technical factors have been determined, we also need to take into account personal preferences and budget. This is where having an understanding of the differences between diesel vs gas generators matters.
So let's look at the pros and cons of both natural gas and diesel generators:
Natural gas generators
Natural gas generators can be used for both emergency power and continuous operation, with gas being considered one of the most affordable, clean and efficient fuels out of our non-renewable power generation resources.
When it comes to costs, coal is the only other fuel that is as affordable as natural gas, meaning the key advantage of natural gas generators is lower fuel costs.
Regarding installation, most 'tank based storage' natural gas and diesel-powered generators have similar requirements, being that both generators require similar fuel storage. Permanently piped natural gas generators can require additional installation, but the differences are usually negligible to installation costs.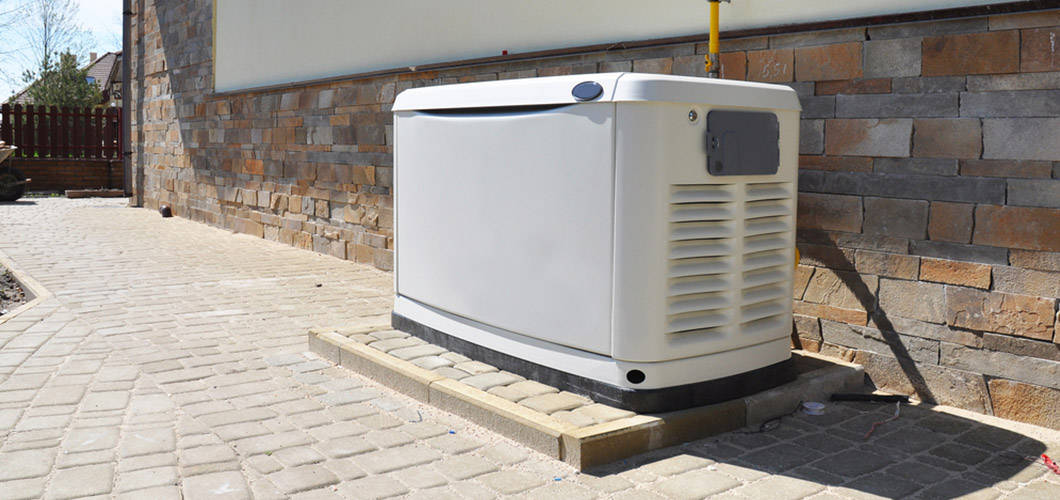 All of those advantages aside, natural gas generators also have several disadvantages. To help compare the pros and cons of gas generators, below is a summary:
Benefits of natural gas generators:
Natural gas generators can be permanently connected to a gas line, making them ideal for prime power applications.
Natural gas generators can be installed for thermal reuse, such as generating steam, oil heating or hot water.
Natural gas generators cost less to build and can cost less to run over longer periods of time than diesel fuel.
Natural gas is cleaner than many other fossil fuels.
Natural gas generators are almost odour free and ideal for installing where breathable air or in environments like food manufacturing.
Cons of natural gas generators:
Natural gas generators can require more maintenance than diesel, resulting in more servicing costs and downtime.
Natural gas generators generally have a shorter lifespan.
Natural gas generators are larger and take up more space than diesel generators.
Natural gas is explosive, meaning a potential increase in safety risks in certain environments.
While this depends on your particular installation, natural gas can emit more carbon dioxide than diesel.
If you are considering a gas powered generator and would like to know more, please feel free to get in touch with our team on +675 325 3533 or contact us here: www.pmepng.com/contact
Diesel generators
Diesel generators are incredibly popular for many reasons and are typically constructed of two core parts: A diesel engine and an electric generator. Diesel generators are most often used to provide power in remote locations and due to their reliability, make ideal backup power generators in emergency situations.
Diesel generators can supply both single phase and three phase electricity too, making them ideal for power contingency in offices, hospitals, manufacturing, residential homes, telco towers, and thousands of other situations.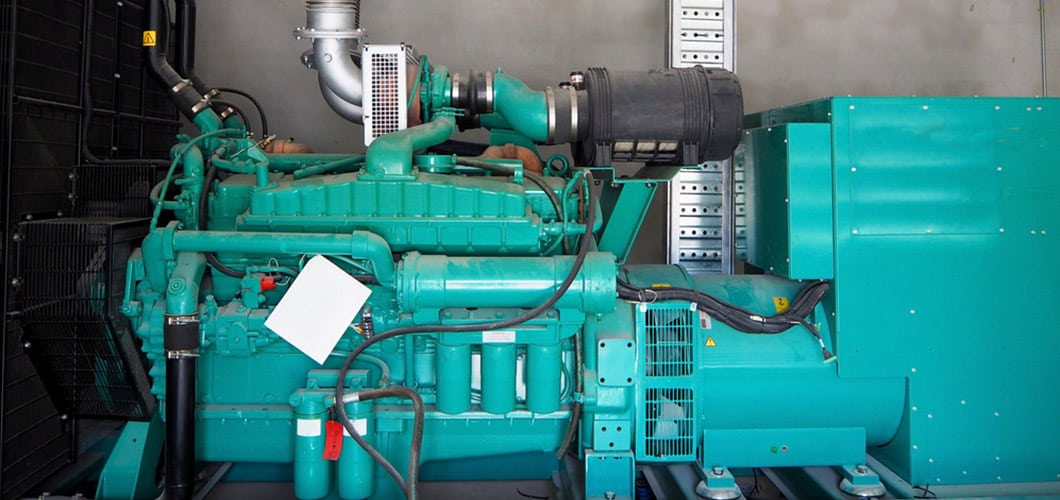 Perhaps the greatest advantages of diesel generators are the easy access to fuel and lower maintenance due to their comparative design simplicity. This also often leads to not only lower installation costs, but also ongoing costs, again depending on your specific situation which is why is best to consult with an engineering team like PME before making any investment.
To help compare the Pros and cons of diesel generators, below is a quick summary:
Benefits of diesel generators:
Diesel generators in general, require less maintenance than gas generators resulting in a lower maintenance cost.
Diesel generators are rock solid reliable and usually have a longer lifespan than gas generators.
Diesel generators are typically smaller in size when compared to gas generators.
Diesel generators are available as portable solutions, making them ideal for mobile applications and stand-by power sources.
Diesel generators are more fuel efficient when compared to the same volume of gas needed for gas generators.
Diesel generators are outstandingly safe and easy to use.
Cons of diesel generators:
Like gas, the cost of running a diesel generator is directly related to the fluctuations in diesel fuel prices. Diesel however can be more unpredictable.
Diesel generators are louder than gas generators and can omit significant emissions if not correctly maintained.
Diesel generators require a battery source to start, making it essential that correct servicing is carried out.
Diesel generators require fuel stores whereas a gas generator can be permanently piped to your gas provider.
Conclusion
With gas generators and diesel generators having their inherent advantages and disadvantages, it's important to fully understand and assess which primary or backup generator will best suit your power and budget needs. There's no shortcut to analysing your unique needs, as very few generator installations are the same.
PME are experts in generator analysis, installation and repair with over forty years of generator experience for all kinds of clients across Papua New Guinea. So if you are looking into generator options for your domestic, commercial or industrial premises, primary or backup power, simply contact us for a more detailed discussion.