Port Moresby Electrical established a business in 1968 specialising in all facets of Mining, Industrial, Commercial and Major Residential installations.
Our Safety Performance
"Safety is important to us, PME has a well structured Safety Management System with our Safety Management Plan as its foundation stone. The numbers below indicate our current safety record, a score of 0 is a perfect record."
Trusted in the industry for 45+ years
Latest News
20 February, 2018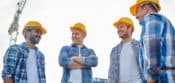 Whether it's finding a single employee or an entire team for your next construction project, you surely know the recruitment experience, patience and grit it takes to attract – and keep the most talented and reliable workers in the industry. Regardless of the size and scope of your project.
12 December, 2017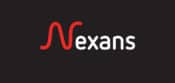 At PME, we're always innovating, and always incorporating new and better technology as we work towards a safer and more efficient future in construction in PNG. That's why we're happy to announce our latest partnership: with Nexans.