Port Moresby Electrical established a business in 1968 specialising in all facets of Mining, Industrial, Commercial and Major Residential installations.
Our Safety Performance
"Safety is important to us, PME has a well structured Safety Management System with our Safety Management Plan as its foundation stone. The numbers below indicate our current safety record, a score of 0 is a perfect record."
Trusted in the industry for 45+ years
Latest News
3 August, 2018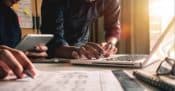 A Guide to Procurement Strategy for Construction Procurement is key to improving business profitability and performance. It can streamline operations, maximise outputs and identify better sources of supply. Today, businesses face increasing challenges as expectations for value-driven procurement rise.
3 August, 2018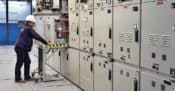 Electrical Safety For Mining Operations Electrical hazards are a leading cause of accidents and fatalities on mining sites. Electricity used in mines provides lighting, detonates explosions and runs power equipment. This electrical equipment puts mines at higher risk of damage, injury and fatalities. The combination of the mined materials, dust and gases can turn a […]