Port Moresby Electrical established a business in 1968 specialising in all facets of Mining, Industrial, Commercial and Major Residential installations.
Our Safety Performance
"Safety is important to us, PME has a well structured Safety Management System with our Safety Management Plan as its foundation stone. The numbers below indicate our current safety record, a score of 0 is a perfect record."
Trusted in the industry for 45+ years
Latest News
14 September, 2017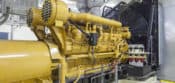 A stable power supply is arguably the single most important factor in keeping businesses open for business.Power loss affects everything from our essential services to our domestic applications, making it impossible for businesses and households to operate.
22 August, 2017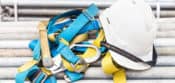 Workplace health and safety is an important issue in every organisation. But it's arguably most important in the construction sector, where accidents aren't just an inconvenience—they're potentially life threatening.