Port Moresby Electrical established a business in 1968 specialising in all facets of Mining, Industrial, Commercial and Major Residential installations.
Our Safety Performance
"Safety is important to us, PME has a well structured Safety Management System with our Safety Management Plan as its foundation stone. The numbers below indicate our current safety record, a score of 0 is a perfect record."
Trusted in the industry for 45+ years
Latest News
11 October, 2016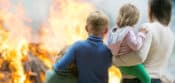 As soon as the summer months begin to creep up on us, all the warnings about the season begin to buzz in our conversations and on the media.
Whether it be the debilitating heat or major storm hazards, it is no secret that summer can be very risky for individuals and families.
25 August, 2016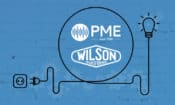 Choosing PME means you choose a business that offers a diverse range of services with proven experience. But, that's just one part of our company. When you work with PME, you are guaranteed to be secured with one of our proud distributors who share our same vision and values.