Port Moresby Electrical established a business in 1968 specialising in all facets of Mining, Industrial, Commercial and Major Residential installations.
Our Safety Performance
"Safety is important to us, PME has a well structured Safety Management System with our Safety Management Plan as its foundation stone. The numbers below indicate our current safety record, a score of 0 is a perfect record."
Trusted in the industry for 45+ years
Latest News
27 May, 2017

We are spreading the word about upcoming changes to the Wiring Rules at information sessions across Queensland in June and July. Go along to find out what's new in the 2017 edition of the Australian Standard AS/NZS3000, which is due for release later in the year. Changes include: new requirements for safety switches increased mechanical […]
20 December, 2016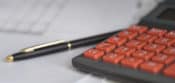 Procurement is one of the most important factors in the success of construction projects. It's pivotal throughout the entire project during both design and construction phases—and it relies heavily on the experience, market knowledge, and resources of the project managers.