Port Moresby Electrical established a business in 1968 specialising in all facets of Mining, Industrial, Commercial and Major Residential installations.
Our Safety Performance
"Safety is important to us, PME has a well structured Safety Management System with our Safety Management Plan as its foundation stone. The numbers below indicate our current safety record, a score of 0 is a perfect record."
Trusted in the industry for 45+ years
Latest News
20 December, 2016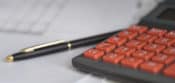 Procurement is one of the most important factors in the success of construction projects. It's pivotal throughout the entire project during both design and construction phases—and it relies heavily on the experience, market knowledge, and resources of the project managers.
9 December, 2016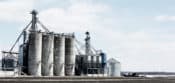 It's all in the planning It's impossible for a project to be successful without the right planning. Getting the right expertise and the right solutions in the initial stages of oil and gas projects is crucial if they're going to finish on time, on budget, and according to strict regulatory standards.