Port Moresby Electrical established a business in 1968 specialising in all facets of Mining, Industrial, Commercial and Major Residential installations.
Our Safety Performance
"Safety is important to us, PME has a well structured Safety Management System with our Safety Management Plan as its foundation stone. The numbers below indicate our current safety record, a score of 0 is a perfect record."
Trusted in the industry for 45+ years
Latest News
25 August, 2016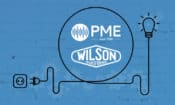 Choosing PME means you choose a business that offers a diverse range of services with proven experience. But, that's just one part of our company. When you work with PME, you are guaranteed to be secured with one of our proud distributors who share our same vision and values.
17 August, 2016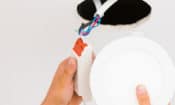 TPS/PVC cable insulation can be compromised by a chemical reaction if it is in contact with polystyrene. Make sure you check the insulation is undamaged before installing this cable and always follow the cable manufacturer's instructions. The plasticiser in cable insulation PVC to make it flexible and tough is not chemically bonded to the PVC […]