Port Moresby Electrical established a business in 1968 specialising in all facets of Mining, Industrial, Commercial and Major Residential installations.
Our Safety Performance
"Safety is important to us, PME has a well structured Safety Management System with our Safety Management Plan as its foundation stone. The numbers below indicate our current safety record, a score of 0 is a perfect record."
Trusted in the industry for 45+ years
Latest News
21 June, 2018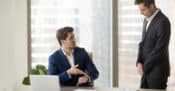 Why Your Construction Project Is Falling Behind Schedule … And How to Avoid It How to Avoid Costly Delays For Your Construction Project In the construction industry, completing projects on time while maintaining quality and compliance with safety standards is challenging. Many things can get in the way of delivering a project on schedule, including […]
12 April, 2018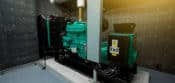 When it comes to larger commercial and industrial backup power, or stand alone power generation, there are two main generator options that every business needs to consider – is diesel or gas the best fuel source for your building, safety, reliability and running costs?